About the PTST Founders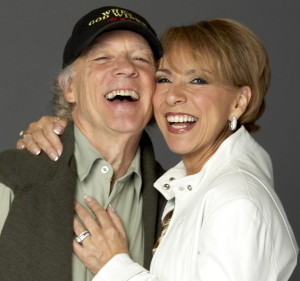 Husband and wife SQuire Rushnell and Louise DuArt are co-founders of Pray Together Stay Together™, Inc; Godwink Brands™ and the authors a dozen books, including "Couples Who Pray™" and "The 40 Day Prayer Challenge".
SQuire and Louise are also executive producers of Hallmark Channel's highly acclaimed Godwink Movie Series as well as films for Netflix.
A former cable network president/CEO, SQuire was a 20-year executive with ABC Television where he led "Good Morning America" to its first victory as number one and became one of the fathers of "Schoolhouse Rock". A New York Times bestselling author, his monthly "Godwinks on NBC Today" segment, over five seasons, has been one the program's top streamed segments.
Louise is one of the world's top comedic impressionists who hosted "Living the Life" an ABC Family Show produced by the Christian Broadcast Network, and who toured with comedy icons Tim Conway and Harvey Korman for more than a decade. A former Women of Faith speaker, her career has spanned from starring on Broadway to writing books, co-producing and performing with her husband.