Baylor Institute for Studies of Religion
Baylor University's Institute for Studies of Religion is one of America's most distinguished researchers in the field of religion.
For the first empirical study of its kind, Baylor ISR will evaluate data gathered in association with Pray Together Stay Together, Inc which measures the outcome of two people praying together for at least 5 minutes a day for 40 days.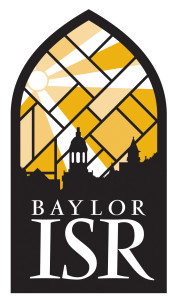 Participants in Partnered Prayer take the survey on the 1st and 40th days of praying together. The private information is unseen by anyone except social scientists at Baylor ISR.
Praying partners identify with one of four categories:
Married Couples
Unmarried Couples
Two Family Members
Two Friends
The Baylor survey can be fun to take and requires no more than 10 minutes to complete.
Participants in the survey are able to tangibly compare their personal progress on a variety of factors which are considered bench-marks of a good relationship: i.e., whether you noticed that disagreements diminished and compromise increased; or, whether tabulations escalated for communication, respect, and – among married couples' – romance.